Covid-19 Resources
Our routines have all been disrupted - how we work, how we live, how we run our businesses, how we behave - and having true, research-based information from K-State Research and Extension and other sources at our fingertips, makes life just a little bit easier. Covid-19 information seems to change on a daily basis, and we will bring you the latest information, right here, as we adjust to a new reality. We encourage you to do your part to help stop the spread of rumors and false statements by doing three easy things: Find trusted sources of information, like this page. Share information from trusted sources. Discourage others from sharing information from unverified sources.
The Federal Trade Commission posted information about the Economic Impact Payment VISA debit cards on their website on July 7. It was to inform consumers about a letter they would receive from the U.S. Department of the Treasury regarding activation of the card. If you have received your card and have not activated it, you can read the article here so that you know what to do. It also contains information about replacing the card if you lost it or never received it.
Statistics for the state of Kansas can be found here; updates for the country are here.
On June 3, the USDA Rural Development published an updated list of resources and opportunities for immediate relief. That publication can be found here.
You will find resources on specific subject areas by clicking on a picture below.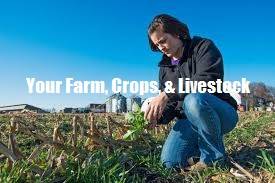 Additional resources are available from these trusted sources: