Home and Family Resources
Families need practical, trustworthy information, skills, and assets to improve their quality of life and contribute to their communities. With an understanding that personal, family, and community well-being is dependent upon many kinds of knowledge and skills which are intertwined and inseparable, K-State Research and Extension Family and Consumer Sciences Extension Agents provide a broad base of expertise to help solve complicated problems by teaching essential living skills including finances, aging well, caring for your home and clothes, strengthening family relationships and raising your children. Our agents can help you navigate Medicare and Market Place Insurance, too.
Through our Family and Consumer Sciences program, K-State Research and Extension can provide information for life relating to home and family. The programs, classes, publications, newsletters, columns, and much more, allow our agents to provide you Knowledge for Life.
Guide to Kansas Family Supports
We all go through struggles with our children, and wonder where to turn for help. The Kansas Department of Health and Environment recently published a brochure that lists programs and organizations to support families.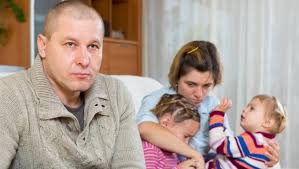 The Guide to Kansas Family Supports lists prenatal resources, children and family resources, as well as a number of additional resources that can help you and your family. You can download a copy from this web page, or stop by your local Southwind Extension office.