Home and Family Resources
Families need practical, trustworthy information, skills, and assets to improve their quality of life and contribute to their communities. With an understanding that personal, family, and community well-being is dependent upon many kinds of knowledge and skills which are intertwined and inseparable, K-State Research and Extension Family and Consumer Sciences Extension Agents provide a broad base of expertise to help solve complicated problems by teaching essential living skills including finances, aging well, caring for your home and clothes, strengthening family relationships and raising your children. Our agents can help you navigate Medicare and Market Place Insurance, too.
Through our Family and Consumer Sciences program, K-State Research and Extension can provide information for life relating to home and family. The programs, classes, publications, newsletters, columns, and much more, allow our agents to provide you Knowledge for Life.
Living Well Wednesday
Strengthening Families Program (SFP7-17)
The emphasis of the Strengthening Families program is to encourage parents to hone their skills in communicating with their children, aid in the prevention of substance abuse and other behavior problems teens are often lured into, encourage pro-social behavior in their children, increase academic success in youth, and prevent violence and aggressive behavior at home and at school. More than anyone else parents are the experts on their children. Rather than emphasizing something dramatically new, this program is designed to support the awakening of things parents likely already know.
SFP is for ALL families - not just those that are struggling. The program emphasizes the parenting skills of Bonding, setting Boundaries, and Monitoring, and is designed for all parents who desire to improve family relationships and develop a family prevention program to keep their kids safe from alcohol and drug use. It was specifically created to correct the following youth risk factors:
Neglect; lack of love, care & support
Family conflict
Difficulties in communicating respectfully
Lax or harsh discipline
Lack of supervision
Substance use by parents (or child)
Stressful life events
Exposure to violence/abuse
Low expectations for school success/failure at school
Lack of family customs, traditions
Low self-esteem
For an overview of the skills addressed throughout the program, click HERE.
This program will be offered throughout the District on a rotational basis. To find out more about the program or to see when it is in your area, contact one of our office locations.
Guide to Kansas Family Supports
We all go through struggles with our children, and wonder where to turn for help. The Kansas Department of Health and Environment recently published a brochure that lists programs and organizations to support families.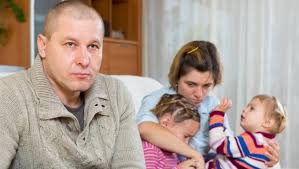 The Guide to Kansas Family Supports lists prenatal resources, children and family resources, as well as a number of additional resources that can help you and your family. You can download a copy from this web page, or stop by your local Southwind Extension office.