Welcome to Southwind District!

As a part of K-State Research and Extension, Southwind district programs present educational information and programming related to agriculture and natural resources, family and consumer sciences, 4-H youth development, and community vitality.
We serve the people of Allen, Bourbon, Neosho and Woodson Counties and have offices in each of those counties.
Our philosophy is to help people help themselves by taking university knowledge to where people live, work, and play. We work at being resonsive to the needs of the people by focusing our resources on providing quality information, education, and problem-solving for real concern. The information we provide is research-based and unbiased.
Goodbye to Barbara Stockebrand and Joy Miller
After more than 26 years of service to Woodson County and Southwind District, Barbara Stockebrand retired on August 5th. We wish her the very best as she begins this next chapter of her life. She will be missed!
Joy Miller is leaving Southwind District on August 19 to work in the Johnson County Extension office. We are excited for her, yet sorry to see her go.
Master Gardener Training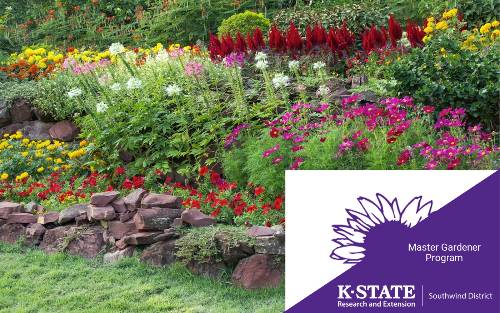 Are you passionate about gardening? How about a passion for giving back to your community? Why not combine those passions and help us engage our communities with horticulture education and outreach. You can use your unique skills and abilities to promote and share horticulture with all those around us.
Extension Master Gardeners are a vital part of K-State Research and Extension. Donating time in return for horticultural training, Master Gardeners help our county agents meet the need for horticultural information in their communities. The means of providing this information are diverse including community projects, demonstration gardens, working garden shows, public presentations, and providing tours.
Any Kansas citizen with a passion for gardening, life-long learning, and community education can apply for the Master Gardener program.
Sessions will be held weekly beginning in September on Thursday afternoons in our Iola office. Some sessions will be offered online via Zoom. The training schedule can be found here. Applications are due August 10, 2022; the registration fee is $125.
To apply, fill out this form and return it with your registration fee to the Erie office.
If you have any questions, call Krista Harding at the Erie office: 620-244-3826, or email her: kharding@ksu.edu