Welcome to Southwind 4-H!
We're excited about you and your family becoming a part of our 4-H program. The information on this page will help you navigate getting started, because in the beginning, learning about 4-H and its benefits can be a bit overwhelming. Our 4-H Agent, Jennifer Terrell, is always happy to answer any questions you may have. She can be reached at our Fort Scott office at 620-223-3720.
4-H is open to youth ages 7 to 18, while 5- and 6-year olds can join our Cloverbud educational program. Ready to enroll? Go to v2.4Honline.com!
4-H Family Resources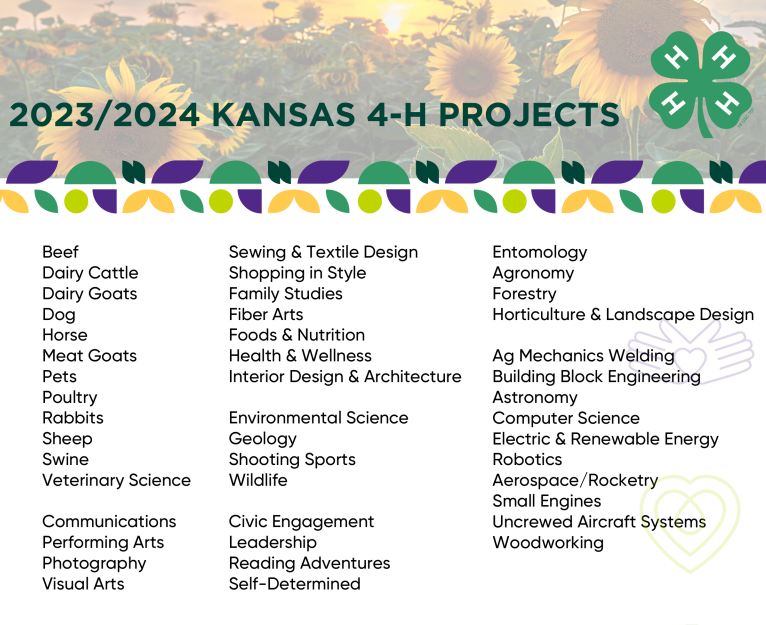 How To's