Lawn and Garden
Horticulture is the science and art of growing fruits, vegetables, flowers, ornamental plants, and trees.
Maintaining attractive home and commercial landscapes not only increases property values but promotes an improved quality of life that makes our community a great place to live.
Whether you have a question about lawns, vegetables, flowers, or landscape maintenance, Extension information is created for use by everyone, including homeowners, lawn services and nurseries.
Kansas Garden Guide
Are you familiar with the Kansas Garden Guide? This book, published by K-State Research and Extension, is a gardeners "must have". This newly updated, 202 page publication has sections on planning a garden, composting, improving soil, seeding and planting, garden care, watering, planting gardens for fall production, insect and disease control, container gardening, season extension and harvesting and storing. This is followed by an extensive section on how to grow specific vegetables and herbs. You may access a free PDF copy of this publication by clicking the cover below.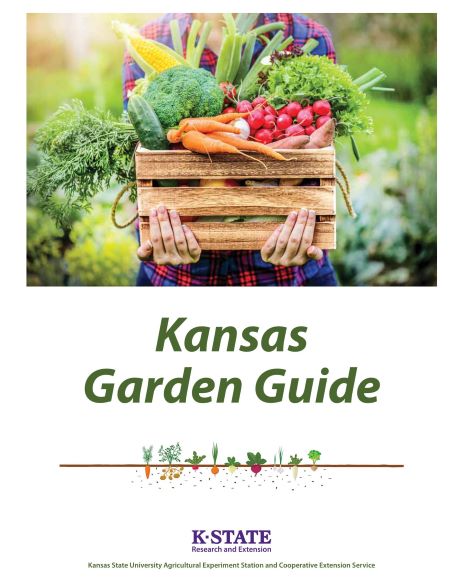 K-State Garden Hour
Have you checked out the K-State Garden Hour? At noon, on the first Wednesday of each month, horticulture agents from across the state will offer training on a variety of topics to help you grow more produce, have a beautifully landscaped yard, get rid of pests, see new flower varieties, and more! A one-time registration gets you access to all of the sessions, and the videos in case you miss one. You can register here. The following list is upcoming sessions:
February 1 - More Plants From Your Plants: Introduction to Vegetative Plant Propagation
March 1 - Houseplants: Basics & Beyond
April 5 - Growing to New Heights with Vertical Gardening
May 3 - Drought Tolerant Plants foe a Challenging Kansas Landscape
June 7 - Drought Tolerant Lawns of Kansas - Warm Season Turf Grass
July 5 - Solutions to Your Top Garden Insect & Disease Problems
August 2 - Integrating Native Plants Into your Home Landscape
September 6 - Seed Saving From Your Garden
October 4 - Putting Your Garden to Bed: Winter Garden Prep
November 1 - Plants Gone Wild! Controlling Invasive Plants
December 1 - Beekeeping Basics - How to Start Your Own Colony
Master Gardener Class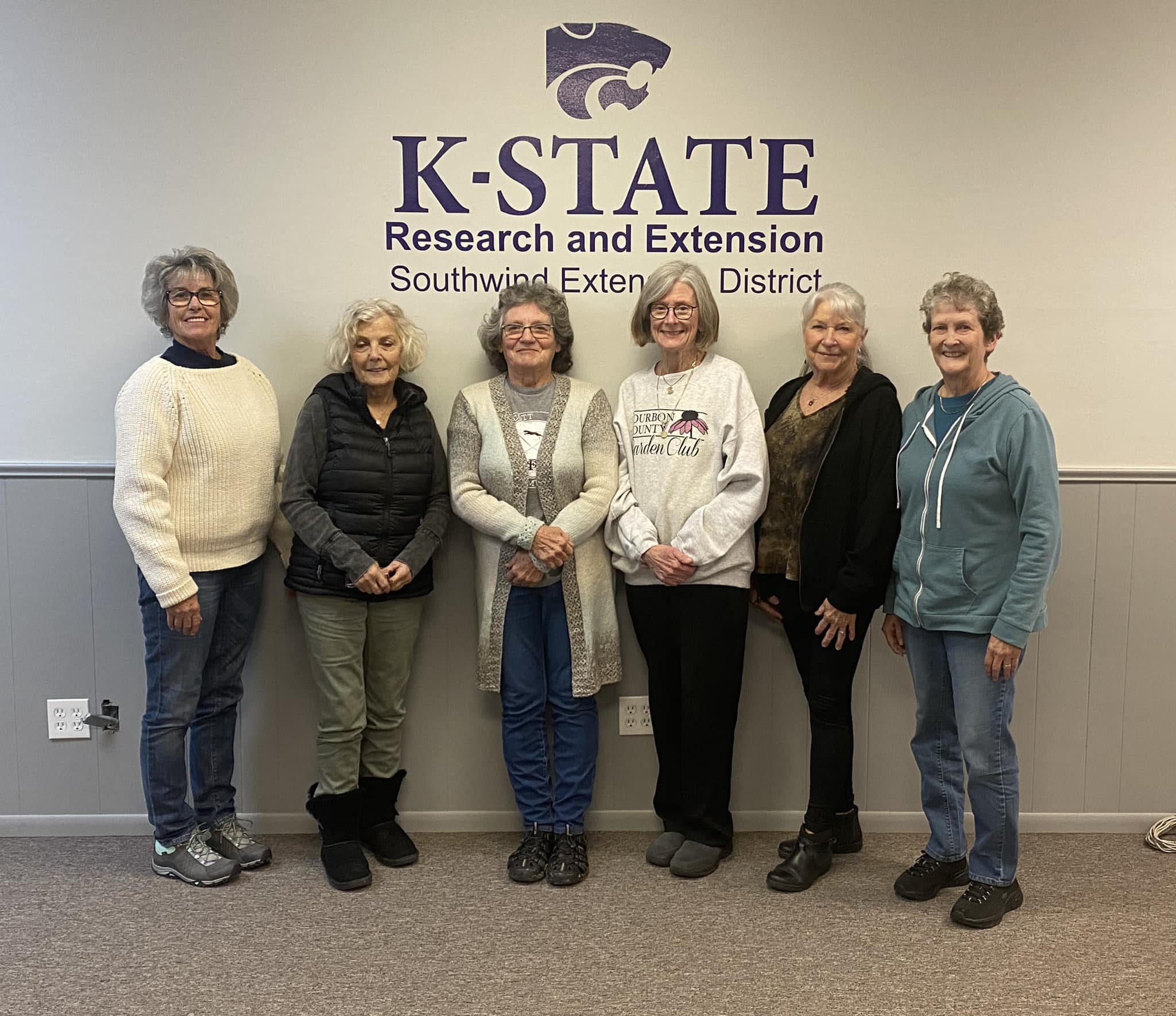 Congratulations to the Master Gardner Class of 2022! Our new class of Master Gardeners completed their training on December 8th! They are ready to head into the Southwind communities to complete their volunteer service hours!
Extension Master Gardeners are a vital part of K-State Research and Extension. Donating time in return for horticultural training, Master Gardeners help our county agents meet the need for horticultural information in their communities. The means of providing this information are diverse including community projects, demonstration gardens, working garden shows, public presentations, and providing tours.
Any Kansas citizen with a passion for gardening, life-long learning, and community education can apply for the Master Gardener program.