Family and Child Development
Everyone could use a little help knowing what's best for children, teenagers and young adults now and then, and K-State Research and Extension can provide that help! From developmental milestones during the early years of life, to biting toddlers, moody middle-schoolers and teens wanting to test their wings, we have information to help parents and caregivers not only get through it, but master parenting and thrive.
Feeding Our Youngest
Developmental Milestones: Guides for Parents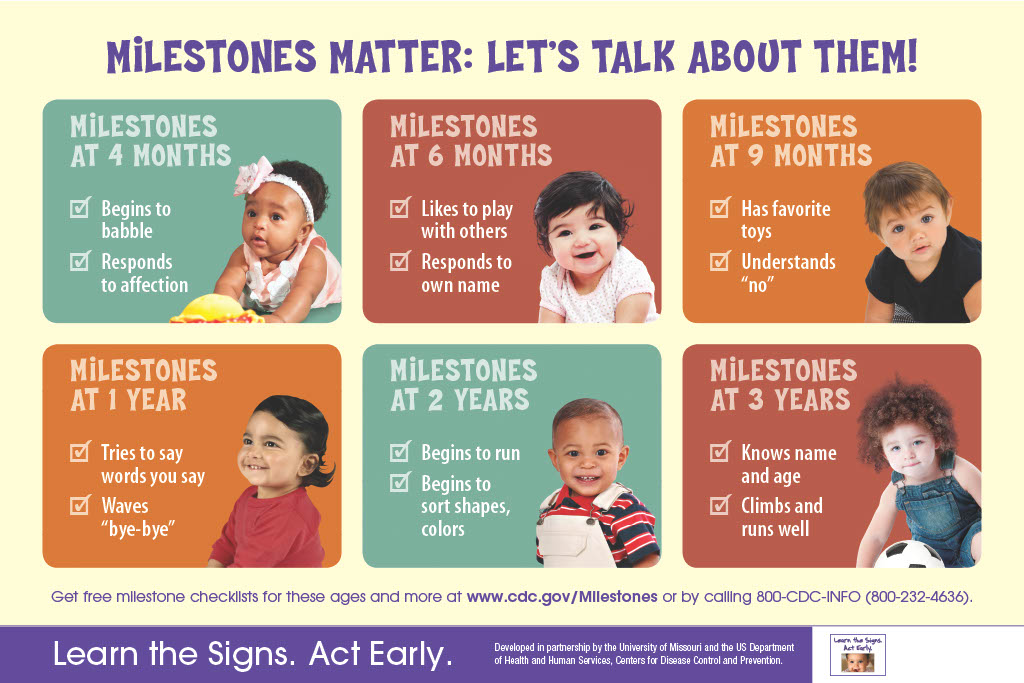 Click picture above for more information on milestones.
Click on above picture to download the Milestone Tracker app.
Attachment
Choosing Care for Your Child
Infant and Toddler Behavior
Elementary School and Beyond
Parenting Teens
Stepfamilies